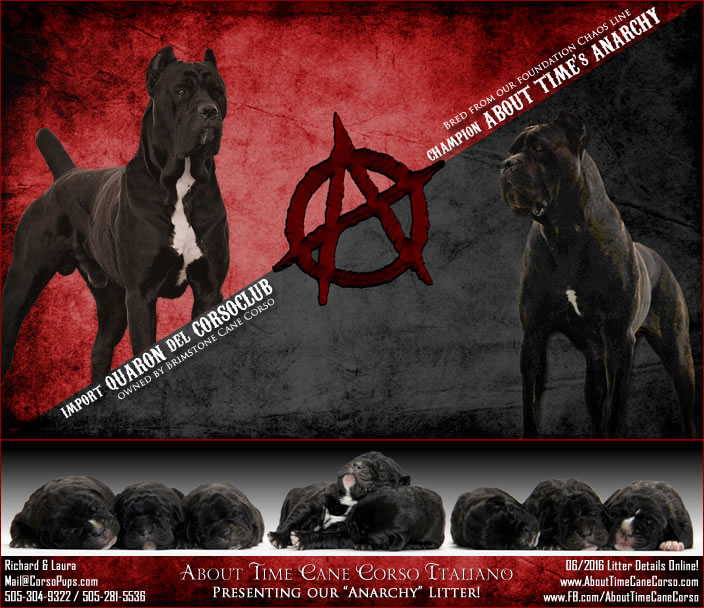 ---
CH About Time's Anarchy
(from our foundation Chaos line)

DOB: 06/29/2016
Go Home Date: 8/22/2016

• Quaron Del Corsoclub x CH About Time's Anarchy •
• Litter DOB: June 29th, 2016 • Ready to Go Home: August 22nd, 2016 •

---

Placing the puppies we raise in their new homes is a responsibility we take very seriously. If you are interested in a reservation on one of our dogs or puppies, please review our Policies page and our Purchase Process, and take a minute to fill out our online Application, and give us a call. We will respond to you promptly.
This litter is the long awaited result of years of hope, dreams, travel, and planning. The puppies are out of our own Champion About Time's Anarchy. They are bred from our original foundation Chinga / Chaos line, combined with the best of our incredible imports - litter grandsire Champion Rothorm JY Dream Quantum of Solace, and great-grandsire Rothorm JY Dream Miss You Much Demon Amon.
This already incredible pedigree was carefully complimented by a breeding with import Quaron Del Corsoclub, bred by Maxi of Allevamento Del Corsoclub Kennels. Preacher's sire is Buddha Nerodemonio, and his dam is Multi Champion Cupra Del Diryo. Both his parents are bring in strong breed type and an outside pedigree that we feel compliments our existing lines for what we expect will be an exceptional litter!

This is our litter, the culmination of years of rebuilding from our foundation pedigree with an incredible lineage of well-known impressive dogs, and outstanding temperaments. We bred this litter for ourselves, with the intent and purpose of retaining for ourselves. At this time we have no availability from this litter.
---
---
Import: Quaron Del Corsoclub
Import bred by Maxi of Allevamento Del Corsoclub Kennels (Budhha Nerodemonio X Multi.Ch.Cupra Del Diryo)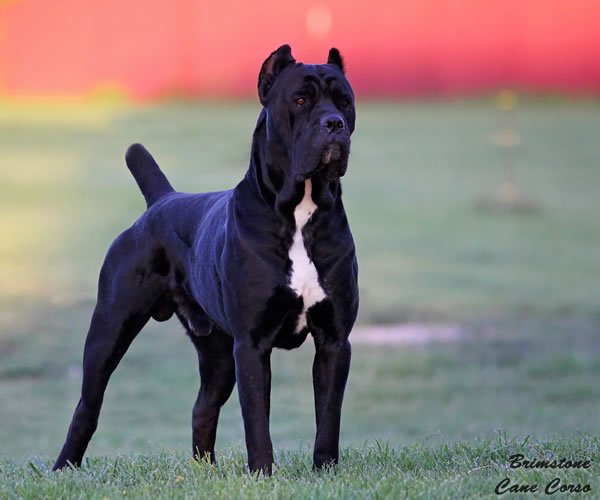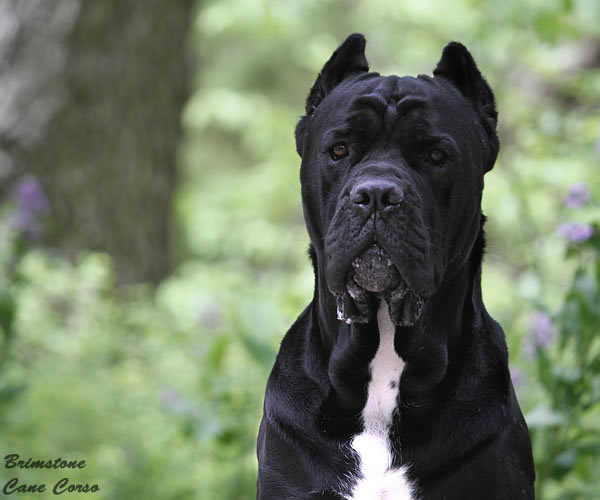 Champion About Time's Anarchy
Bred from our Foundation Chinga / Chaos line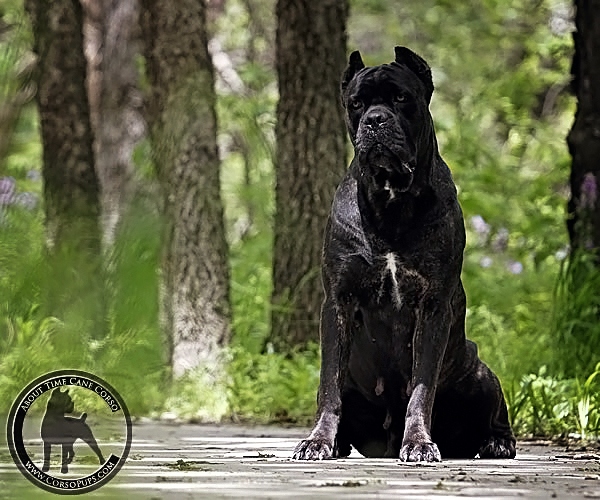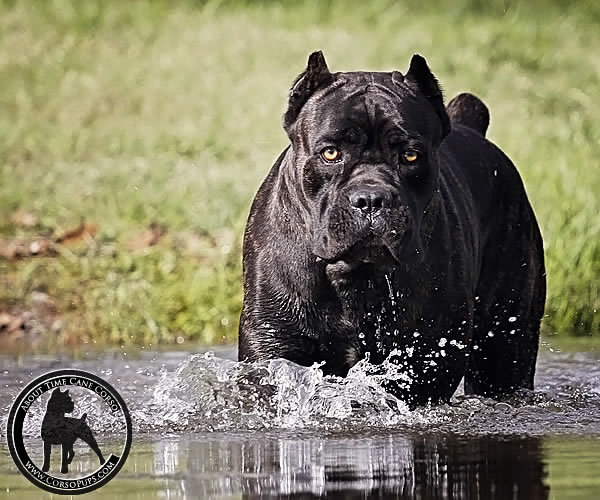 ---
(Anarchy x Preacher) "Anarchy Litter" : 8 Puppies, 5 males / 3 females


---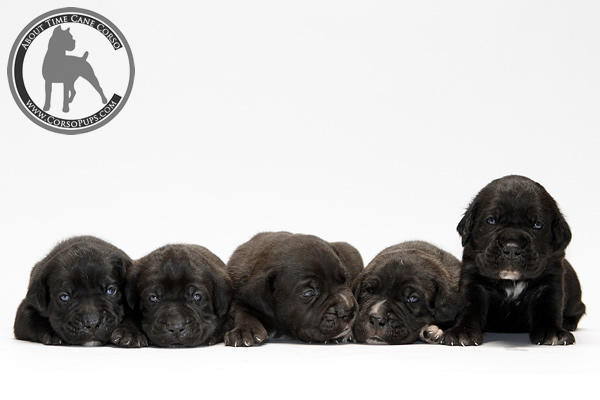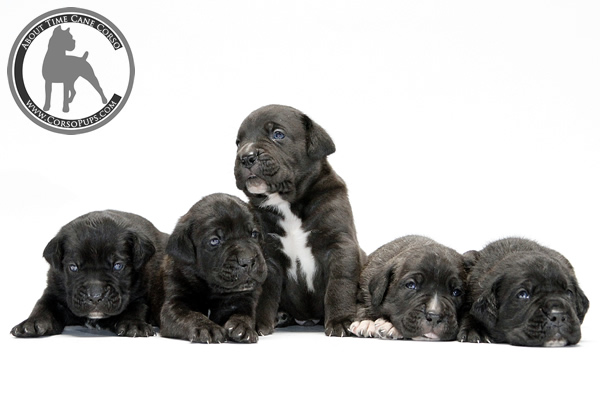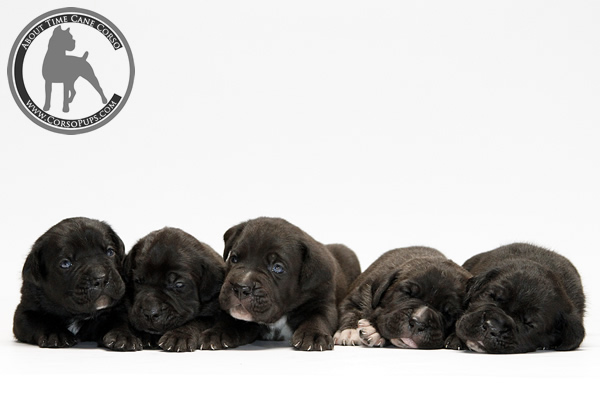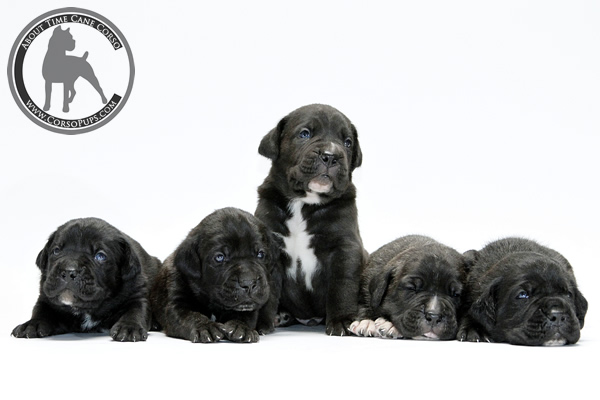 ---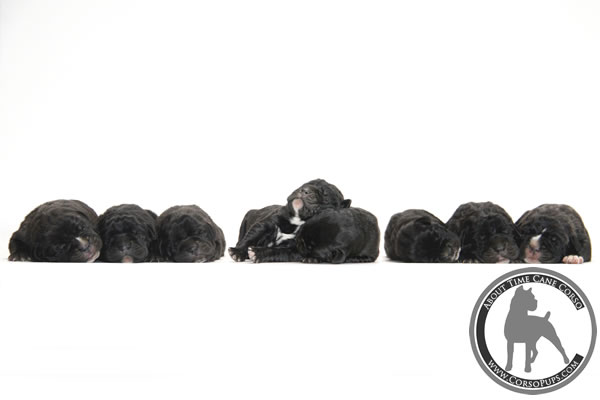 ---
The Boys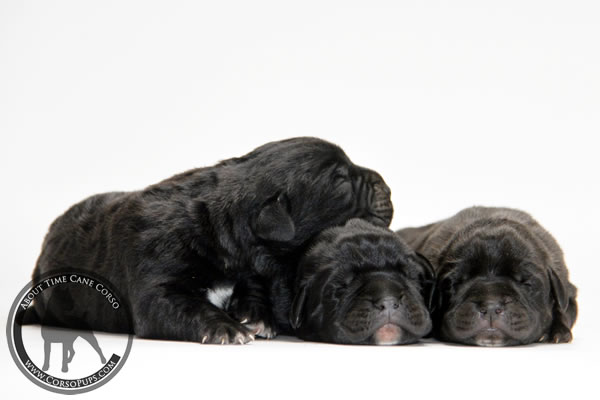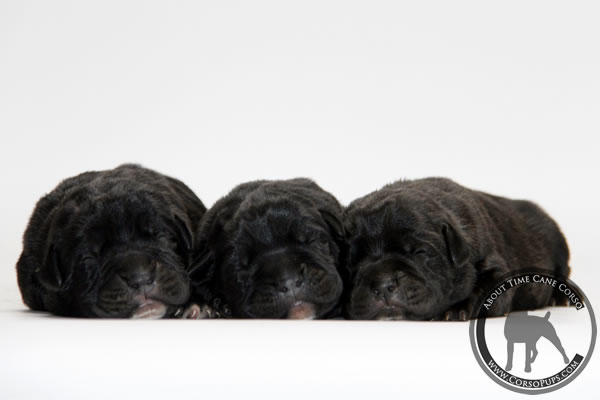 The Boys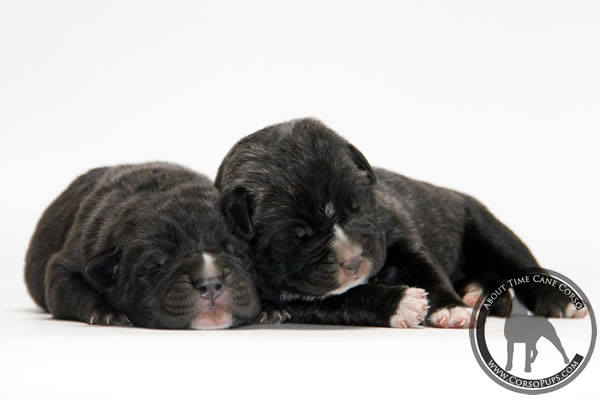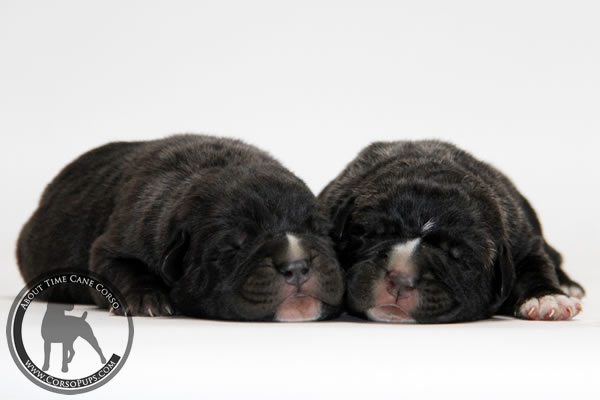 The Girls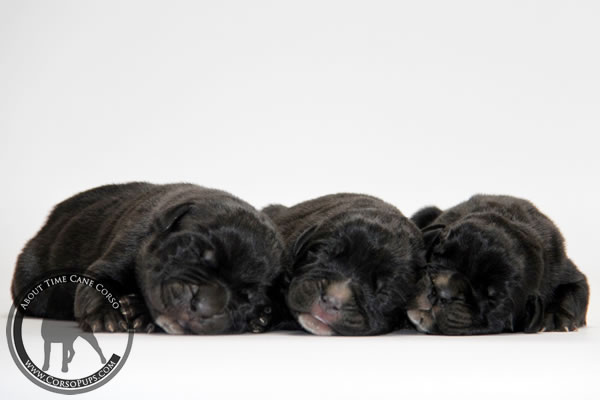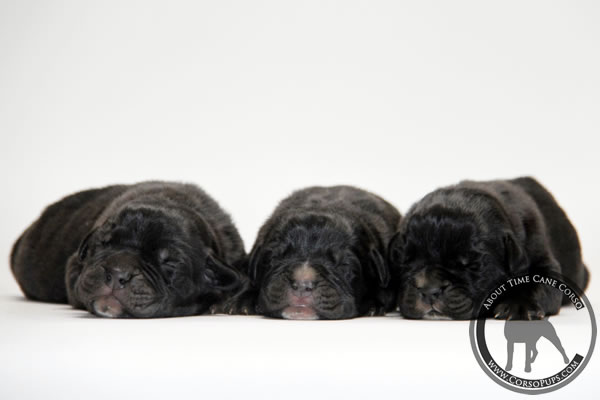 ---
About Time Cane Corso's "Anarchy Litter" Pedigree:
Achil Demone Dal Sud

Victor Della Porta Dipinta

Multi Ch World Winner Cheno

Multi Ch Quaron

Ch Idra Del Murgese

July Della Porta Dipinta

Sara

Zar Del Rosso Malpelo

Circe

Dona Strajano

Multi Ch Lotar Custodi Nos

Ch Tyson

Multi Ch Portos

Sofia

Karabah Nemora

Super

Beatrice D'Avalos

Marja

Faraon Custodi Nos

Majoshaza Reme Carlo

Keeper of the Seven Keys Brigitte

Sara

Perle Der Festung Adarno

Ch Cobra

Karka Del Diryo

Mustafa

Acciaio Degli Elmi

Multi Ch Cloto

Multi Ch Asia

Titina

Ch Diryo

Ch Rebecca

Dalyla

Ch Dali

Multi Ch Cloto

Ch Brenda

Edith

Multi Ch Yurak

India

Nimue Del Dyrio

Don Juan

Ch Diryo

Multi Ch Cloto

Ch Brenda

Attala Des Roses Blanches

Nefele Megale Hellas

Federico Megale Hellas

Alfa Megale Hellas

Multi Ch Rothorm JY Dream Zephyr

Ch Rothorm JY Dream Glam

Multi Ch Bazo

World Winner Ch. Margo

Vice World Ch & It Ch Bayron

Rothorm JY Dream Electra

Indian

Zeus Dell'Antico Cerberus

Byorn

Kira

Numa

Bayron

Camilla

CH. Bayron del Dyrium

Moira

Charlotte Del Giardino Delle Ombre

CH Aronne Del Giardino Delle Ombre

Gamon Della Porta Dipinta
Reproductive CH

Savana

StoneCroft's Byonics Mason
CGC, TT, GDT, IDT3 Cal 1,2,3

Ch StoneCroft's Leon

Bembry's Harris Greta

CH Bioynics Noe Di Liano

CH StoneCroft's Tilly