An About Time Cane Corso Italiano is naturally equipped with a sensory system more sophisticated than any man has made. It can hear what man can not, sense danger better than video surveillance system, and can run faster and further than any intruder. It can never fall into the wrong hands and be used against you, and it can always distinguish between foe and family member ... even in the dark.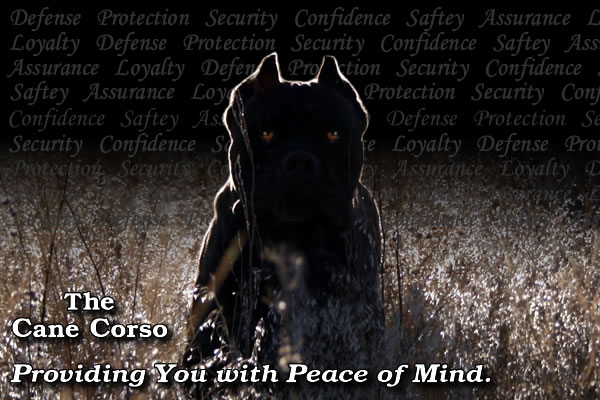 Providing optimum round-the-clock live-in protection for your family and lifestyle:
An About Time Cane Corso is selectively bred from incredible import breeding and lines, carefully chosen with temperament and character in mind. The result is unbeatable Personal Protection that you and your family can hug and play with!
Peering into the future would be one way to feel more confident about what may come your way unexpectedly. However, since we are unable to know what may happen tomorrow, you will appreciate the security of a Cane Corso. The world can be a rather unpredictable place. The Cane Corso is an excellent Security System designed to help you manage the risk!
Perhaps the most amazing aspect of the Cane Corso as an exceptionally engineered Security System is that not only is it versatile and adaptable, it is also portable. You can take it with you wherever you go! Your new Corso Security System will fit right into your home (and will quickly become a part of your family). Your Cane Corso Security System will also effortlessly accompany you for a jog or give you peace of mind for a late night stroll, and will conveniently install itself in your car if you want security on the road. Always alert, the Cane Corso will monitor and watch over the things that are most important to you, even when you can't.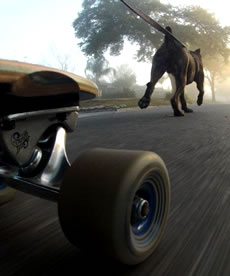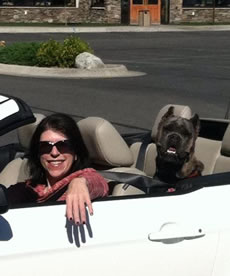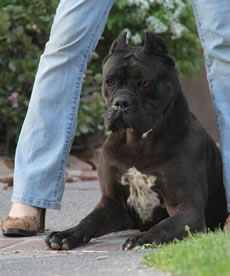 As you might expect from a system of this caliber, the Cane Corso has many features and provides highly sophisticated protection for personal, family, and property security. It functions initially as a very effective visual deterrent - secondarily as an alarm, able to alert you before someone is close and threatening. Unlike an electronic alarm system, it works even if you forget to set it, and it will be by your side rather than leave you waiting on your own after it alerts you to an intruder and notifies the authorities. Unlike a firearm, it will alert or wake you, can't be taken and used against you, and is family safe and approved for you kids to play with. No need to need to activate, unlock, load, or aim. The Cane Corso Security System is simply there for you, vigilantly by your side, providing you with peace of mind.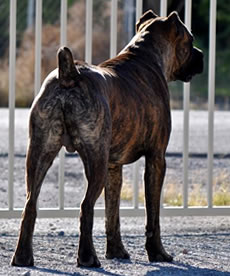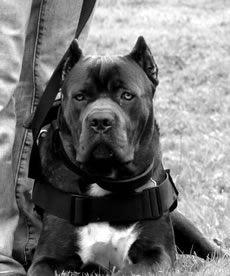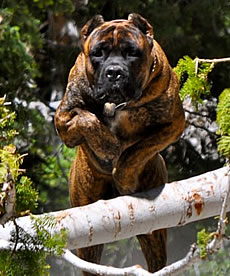 Customize your level of protection:
The Cane Corso gives you many opportunities to tailor the Security System to your preferences and needs.

The Cane Corso Security System comes automatically designed and equipped with a stable temperament, an alert attitude, and a discerning nature. For people who want a little more, your new Cane Corso Security System can be upgraded (programmed with an optional training package). Available training upgrades (including Protection, Bite Work, and Schutzhund) provide optimal handling and more aggressive response for greater versatility in all conditions.
Cane Corso Security System Features:

Voice Activated and Controlled.
Easy to Understand System Instructions.
Simple and easy to use operation.
No keypads to punch and codes to remember.
Completely Wireless Security System!
Comes with a variety of audible signals to alert you to emergency conditions.
Responds instantly to any type of emergency (fire, intrusion or personal).
Portable Personal Security System.
Simple, Clean, Fast Installation!
The completely wireless system needs no installation.
No mess*, No wires, No dust or imposition.

*(Housebreaking is required)
The Home/Property Security provided by a Cane Corso includes:
Door and/or Window Sensors - Inside, the Cane Corso protects your home's entryways. When the Corso senses an intruder at a door or window it immediately alerts you with an audible alarm signal.


Motion Detector - Outside the Cane Corso acts as a motion detector, covering a large area to monitor for an intruders movement and again will alert you with an alarm signal.


Alarm Speaker - The system emits loud intimidating bark during an emergency situation. Included for free with every Cane Corso system.


Helping protect you wherever you go: The Cane Corso Security System helps families feel safe and secure in their homes. Now the Cane Corso can help you feel confident and protected when you leave your home as well! Whether you're taking a walk, driving into town, going out alone, or simply heading down to check your mail, the Cane Corso is available to help protect you in ways you never imagined.
Premium Import Corso Security System
AVAILABLE!

This pup is the whole package. Attitude, Looks, Brains, and Temperament. Don't miss the opportunity to protect Your Home with a Quality Import Bred Cane Corso puppy.

LIMITED AVAILABILITY
Reserve Yours in Advance!
Will go fast!!!

Visit our AVAILABLE page for details on current pups.
A study by the Justice Department says that the average family has one-in-four chance of being the victim of a serious crime each year. Even worse, home burglary is often compounded by violence. The Cane Corso Security System can help protect families like yours.
The Cane Corso Security System can offer 5 levels of deterrence:
24 Hour Monitoring - The Cane Corso Security System can monitor 24 hours a day, even when in "sleep" mode.


Visual Presence - Burglar/Attacker can see the Cane Corso from the street, chooses another house/victim.


Warning Growl/Bark - If the burglar/attacker overlooks the Cane Corso's presence, they will be alerted by a warning growl/bark.


Loud Alert Alarm - If an intruder breaks in, or an attacker assaults you, the Cane Corso will sound loudly.


Threat Neutralization - In the event of a break-in or an attack, the Cane Corso will respond according to the situation to neutralize the threat.
In today's troubled times, your family's safety is more important than ever! The Cane Corso Security System helps defend your family against the threat of home invasion, burglary, forced entry, violence, and more. Give yourself the Cane Corso Advantage in the event of an emergency.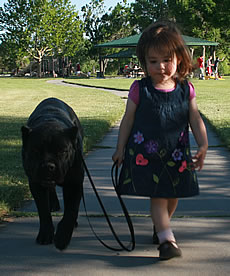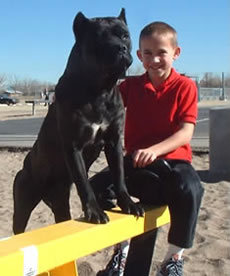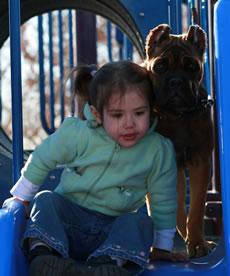 DISCLAIMER:
** Batteries not included.
*** House training will be required.
*** The above information is provided solely as a lighthearted and informative view of the Cane Corso based on my experience. It is not intended as a guarantee of performance in any way shape or form.